Serena Spa Chemicals
We offer you the best spa chemicals... because your private sanctuary should not be a complicated chore to maintain!
Your spa is a big part of your family's life. Maintaining clean, crystal clear water is easy with Serena products. This guide showcases our quality spa maintenance products, sanitizers and balancers.
We encourage you to explore our array of spa chemicals for helpful tips and information on keeping your spa clean and beautiful.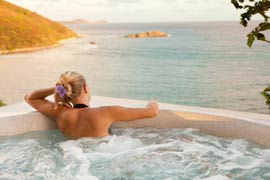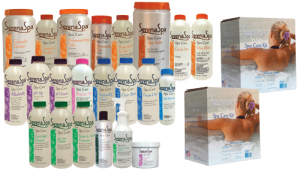 Find the answer
to all your spa
questions!
Looking to get rid of scale deposits, how to measure your water chemistry, or any other pool related question?
We have you covered!